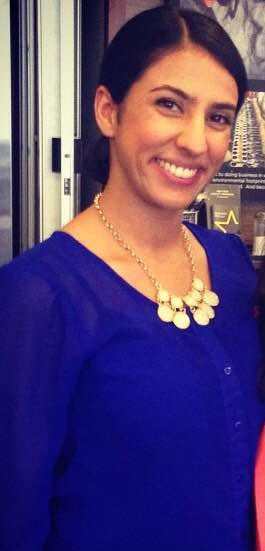 Gagan grew up in the suburbs in Garland, Texas and finished high school in Wylie before she went off to college in beautiful San Antonio, Texas. Gagan spent 6 years in San Antonio and fell in love with the rich culture that focused on family and Texas history. Gagan earned a B.A in Psychology and later a M.S. in Clinical Mental Health Counseling from The University of Texas at San Antonio.
Gagan's early clinical experience in counseling includes interning at the Sarabia Family Counseling Center (SFCC) and at Incarnate Word University in San Antonio, Texas. At the SFCC, Gagan provided free counseling and psycho-educational services to individuals, couples, and families who were facing obstacles such as divorce, anxiety, and stress. Also at the SFCC, Gagan learned to communicate and foster trust with children through play therapy and led counseling groups at the San Antonio Municipal Courthouse with parents and their teenagers who were struggling with truancy. A few main topics of these groups included open communication, respect, and healthy boundaries. Before graduating, Gagan interned for a year at the counseling center at Incarnate Word University where she worked predominantly with college and high school students who were coping with anxiety, depression, addiction, along with relational and adjustment issues. Gagan moved back to Dallas, Texas in early 2016 and has been working as a mental health professional for a mobile crisis company where she provides clients with risk assessments and linkage for further on-going mental health treatment such as counseling and psychiatric services.
Gagan looks forward to bringing forth her passion of fostering healthier bonds and knowledge of working with a diverse array of clients to TreeHouse Counseling and working with your child.